OUR STAFF IS AWESOME, FUN & GIFTED!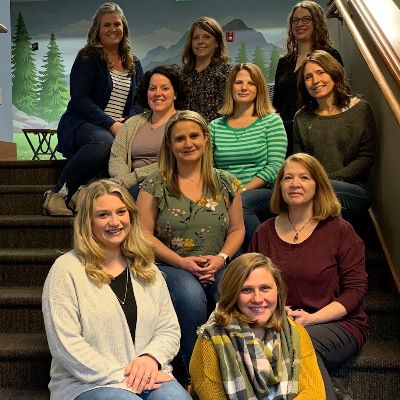 ABOUT OUR STAFF
Our staff consists of a Director, an Assistant Director, a Registrar and 11 amazing teachers. This is a very experienced group of people who have dedicated themselves to working with children. The combination of education, training and work experience is exceptional. Each person brings their own talents, gifts and love for teaching preschoolers and serving families. Between the entire staff, we have over 90 years of experience! We are blessed to be a strong team working together to provide an excellent preschool experience for our families.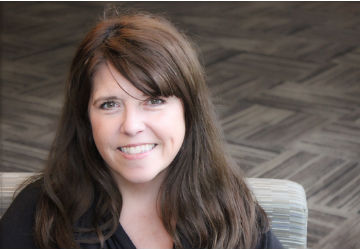 Director
Mrs. Corinne has taught at Maple Valley Christian Preschool for 15 years. Always her dream to teach, Mrs. Corinne went back to school to pursue study in Early Childhood Education when her children were toddlers. She served as Co-Director for the past 4 years. Now, her primary role will be as Director. While she will miss having a classroom of her own, she looks forward to spending time in all of our classrooms and seeing the students learn and play. She is dedicated to serving all of our MVCP families. Mrs. Corinne lives in Ravensdale with her husband Bob. She has two children, Madeline (22) and Mark (20) who are attending college.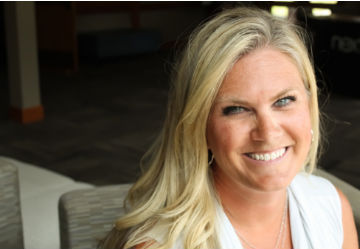 Asst. Director
Mrs. Amber has been on the Maple Valley Christian Preschool staff for the past 9 years. Prior to starting a family she worked for the Renton School District in a variety of positions including reading specialist. Mrs. Amber has been teaching for the past 4 years but has now stepped into the role of Assistant Director. She has a love for children, and a passion for teaching and helping to form young minds around Jesus. While she will miss being in the classroom exclusively, she looks forward to serving our students and families and spending time in all of our classrooms. Mrs. Amber lives in Ravensdale with her husband Mike and 2 children Dylan and Caleb (former Alumni of MVCP).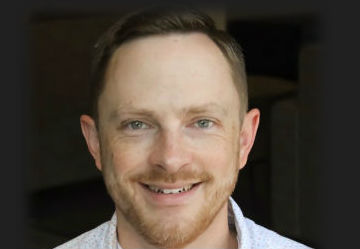 Preschool Chaplain
Pastor David has a BA in Communication and Sociology from Western Washington University and an MA and MPTh from Wesley Seminary at Indiana Wesleyan University. As Preschool Chaplain Pastor David loves to teach kids about Jesus, sing fun worship songs and build relationships with students and their families. Pastor David is also a longtime staff member of Maple Valley Church where he serves as Director of Discipleship. Pastor David and his wife Monika live in Maple Valley with their two kids, Ella and Emerson. In his free time Pastor David loves sports, reading, gardening, camping and playing guitar.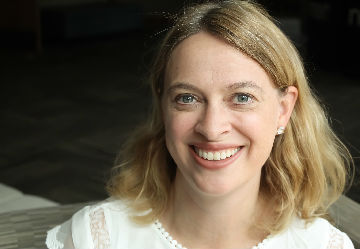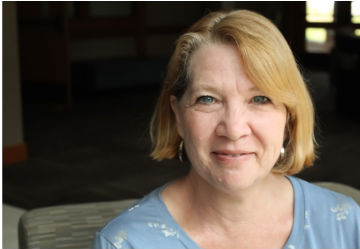 Teacher- 2's & 5 year olds
Mrs.Tina has been teaching at NLCP for 20 years. She has a Child Development Associate Certificate and many years of experience in the Early Childhood Education field. After teaching 4 year olds for many years Mrs. Tina saw the need for a Mom & Me program at our school. She teaches the "Me Twos" and a 4 year old class. Her favorite things about teaching at Maple Valley Christian Preschool are being able to talk about Jesus and working in a co-op setting with wonderful families. She lives in Kent with her husband Tim. She has grown up kids- A daughter (Rhonda) and son and a daughter-in-law (Keith and Lauren). Her pride and joy are her 2 grandchildren Miles and Norah!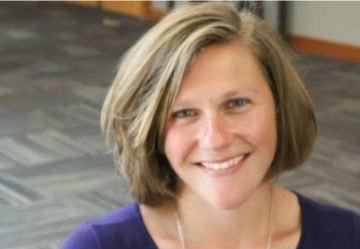 Teacher- 3 year olds
Mrs. Noelle first became involved in Maple Valley Christian Preschool in 2016 when her daughter was enrolled. She began subbing and is now teaching her own class. Mrs. Noelle has a passsion for kids, she loves teaching them social skills and acedemics along with helping them grow in their relationship with God. She is currently working on completing her STARS certificate in the field of Early Childhood Education. Mrs. Noelle lives in Maple Valley with her husband, Eric, and their children ( Abigail, Andrew, and Alexander).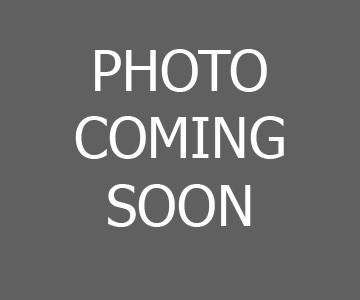 Teacher- 3 year olds
Mrs. Stephanie discovered her passion for teaching early in life. After graduating for Washington State University with a degree in Elemantary and Special Education, she began her career as a special education teacher for students with severe and profound disabilities. After 8 years of teaching, Stephanie and her huband Brian, decided it was time for her to stay home with their young family. She joined our school a few years ago with her oldest and her youngest child is now in our 4 year old program. She has been a extraordinary parent helper and substitute. Being able to go back into the classroom has always been Stephanie's dream. She loves sharing the love of Jesus, and shaping young minds and encouraging kiddos to be the very best they can be. When Stephanie is not teaching, she enjoys being outdoors with her family.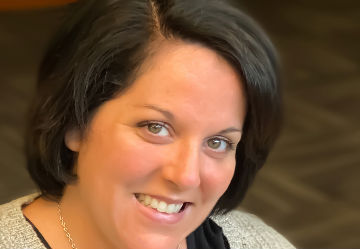 Teacher- 4 year olds
Mrs. Amanda T. is so excited to be teaching her first class at Maple Valley Christian Preschool! She first found MVCP in 2015 when she moved to Maple Valley and her oldest was ready for a 2's class. It was love on the first day, and one of her kiddos has been enrolled since! Last year, she started subbing for the preschool, and when the opportunity arose to take a full class, she was excited to jump in and start! Amanda has two kiddos (Isaiah, age 7, and Silas, age 4) and is raising them with her husband Nate in Hobart. Amanda has a BA from Seattle Pacific University and has been working with kids in some capacity since she was thirteen. She has babysat, nannied, and taught in another preschool in Seattle. She then took a hiatus to grow and raise babies, and is very excited to get back to teaching. She loves to read, bake, and spend time with friends and family. When not teaching at the preschool, she also teaches dance fitness, barre, and yoga to grown-ups!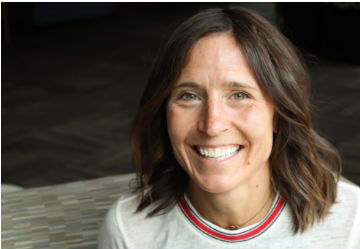 Teacher- 4 year olds
Mrs. Tristen first fell in love with Maple Valley Christian Preschool as a parent and then as a sub after her youngest started kindergarten. Now with her oldest attending Bellevue College, her middle two at Tahoma High School and her youngest at Maple View Middle School she is delighted to be teaching the 4s M, W, F morning class. The wonder and curiosity that twinkles in the eyes of her students is a gift to witness and nurture. Being able to weave the treasures of God's love into her lessons is just icing on the cake. When she is not at school she savors her time with family and friends, enjoys reading and writing and adventures in the wild.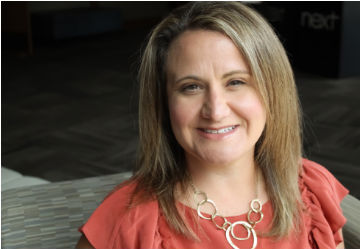 Teacher- 4 year olds
Mrs. Natasha is in her forth year teaching at Maple Valley Christian Preschool. She has been on staff since 2015 where she started as our team Registrar. Her kids, Kael (14), Mason (10), and Hadley (8), all attended Maple Valley Christian Preschool, where she fell in love with the school. She made the transition to teaching once her children were in school full time. When not teaching, she helps her husband Korey, run the auto shop that they own. Natasha enjoys watching her children find joy in friendships, God and all their extra-curricular activities.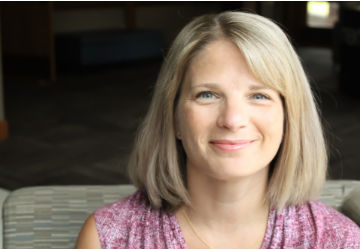 Teacher- 4 year olds
This is Mrs. Amy's second year teaching at Maple Valley Christian Preschool. She has a bachelor's degree from Western Washington University and an Early Childhood Education degree from Skagit Valley College. She took a break from teaching to raise her triplets, Colton, Cordelia and Lucy (age 13) with her husband Ryan. While raising her children she volunteered in the kids' classrooms and schools, worked as a substitute para-educator for the Tahoma School District, and she coached gymnastics. Mrs. Amy loves watching her students grow from the first day of school to the last, academically, emotionally, physically, and spiritually. She is very excited to be back in the classroom, especially to be teaching in the same room that her children attended. When she's not working she enjoys spending time with family, friends and her three cats.